Begonia Inn is located beside the Dongjiang Lake, Zixing, Hunan. Having running water in the front and hills at the back, this building is promised with unsurpassed scenery. Begonia Inn is a four-floor buliding, with a width of 17.6m, a depth of 34m. The overall facade of this building is made by white glazed tiles with well textrue and similar scale of the tiles which are used in local houses, and the special facade materials provide the building space a vivid atmosphere with varying light and shadow.

棠之精品酒店位于湖南资兴市东江湖畔,依山傍水而建,坐拥5A级景区得天独厚的景观。整栋酒店的建筑共四层,开间17.6米,进深34米。整体立面采用了肌理丰富的白色釉面砖,尺度与当地民居相近,赋予建筑丰富的光影效果。
The main entrance of Begonia Inn is located on the top floor. After entering the hotel from the hills side, the public space is unfolded from top to bottom around the terraced landscape. Rooftop, reception and lounge, café and restaurant, function room, playroom and media room are connected. And the varying scenery is revealed during the path from the main entrance to the hatel rooms.
酒店主入口位于顶层北向,从山的这侧进入酒店后,公共空间自上而下围绕东侧的梯田景观展开。屋面天台、接待休息、咖啡用餐、聚会活动、影音娱乐等空间被串联起来,不同的风景在这递进的流线中一层层展开。
Begonia Inn has 17 rooms. The end of the hotel is a balcony, facing south with a panoramic view towards the Dongjiang Lake.
酒店共计17间客房,流线终点的南向客房阳台将东江湖美景尽收眼底。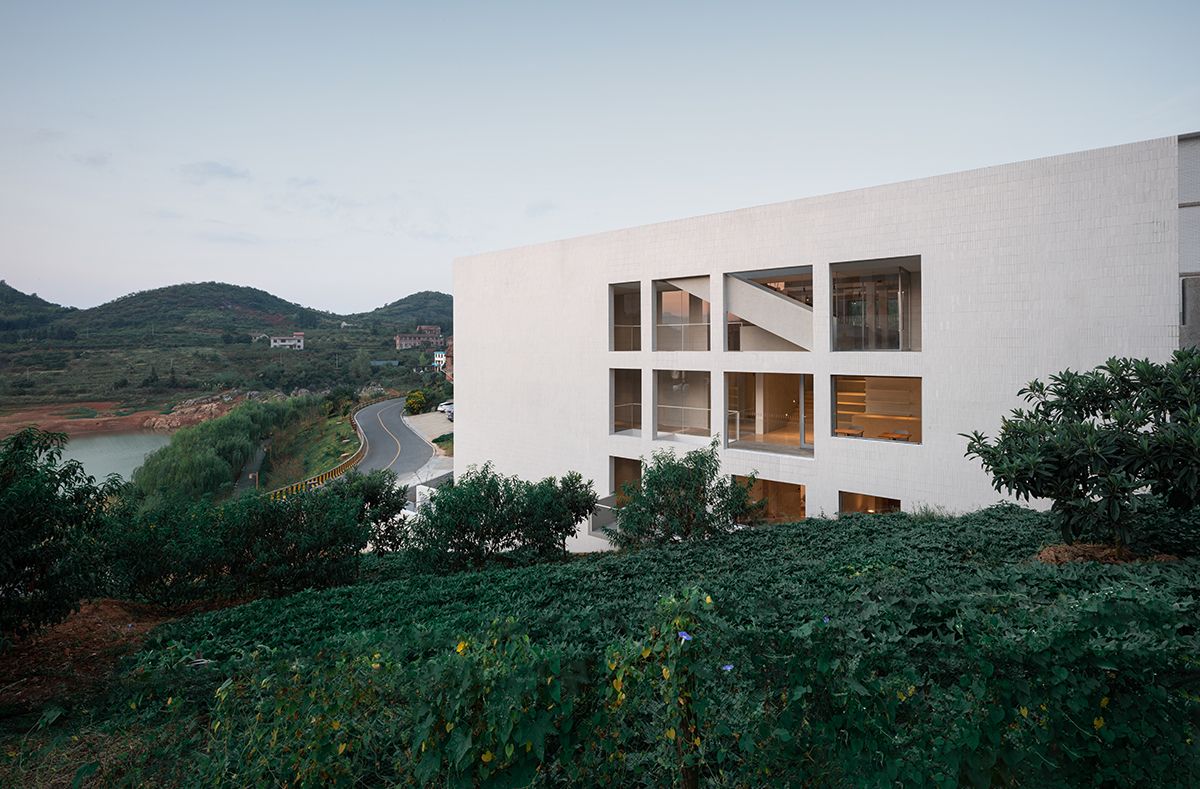 perspective | 透视图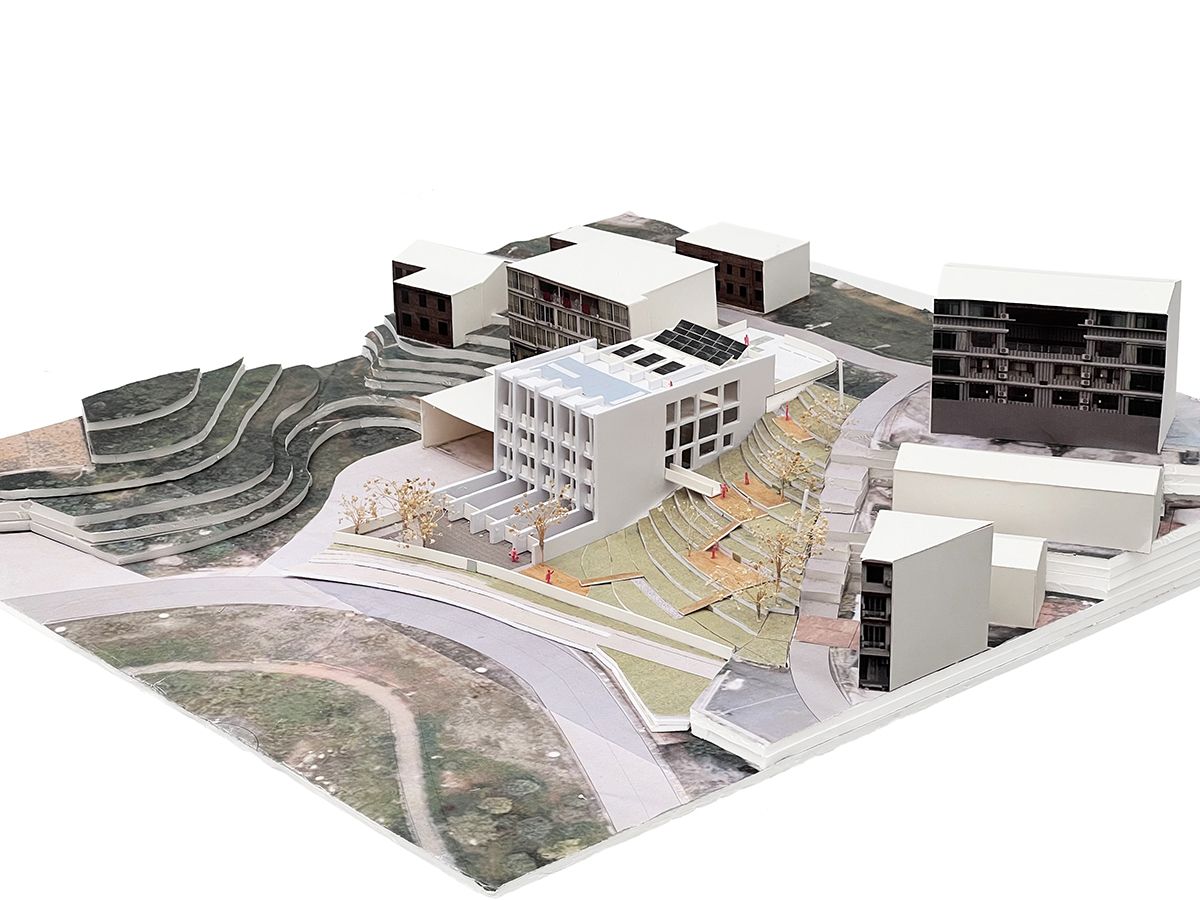 model | 模型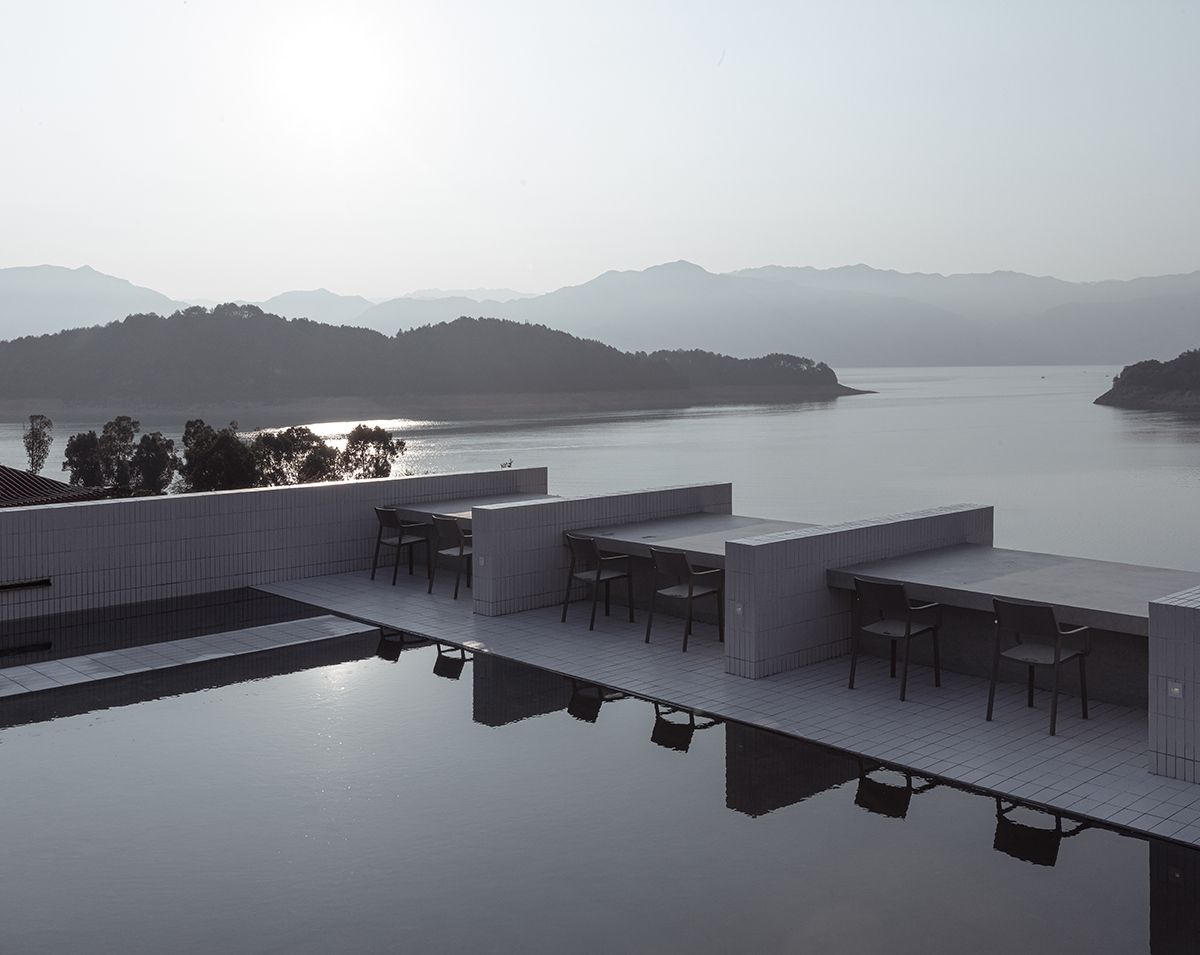 rooftop | 屋顶天台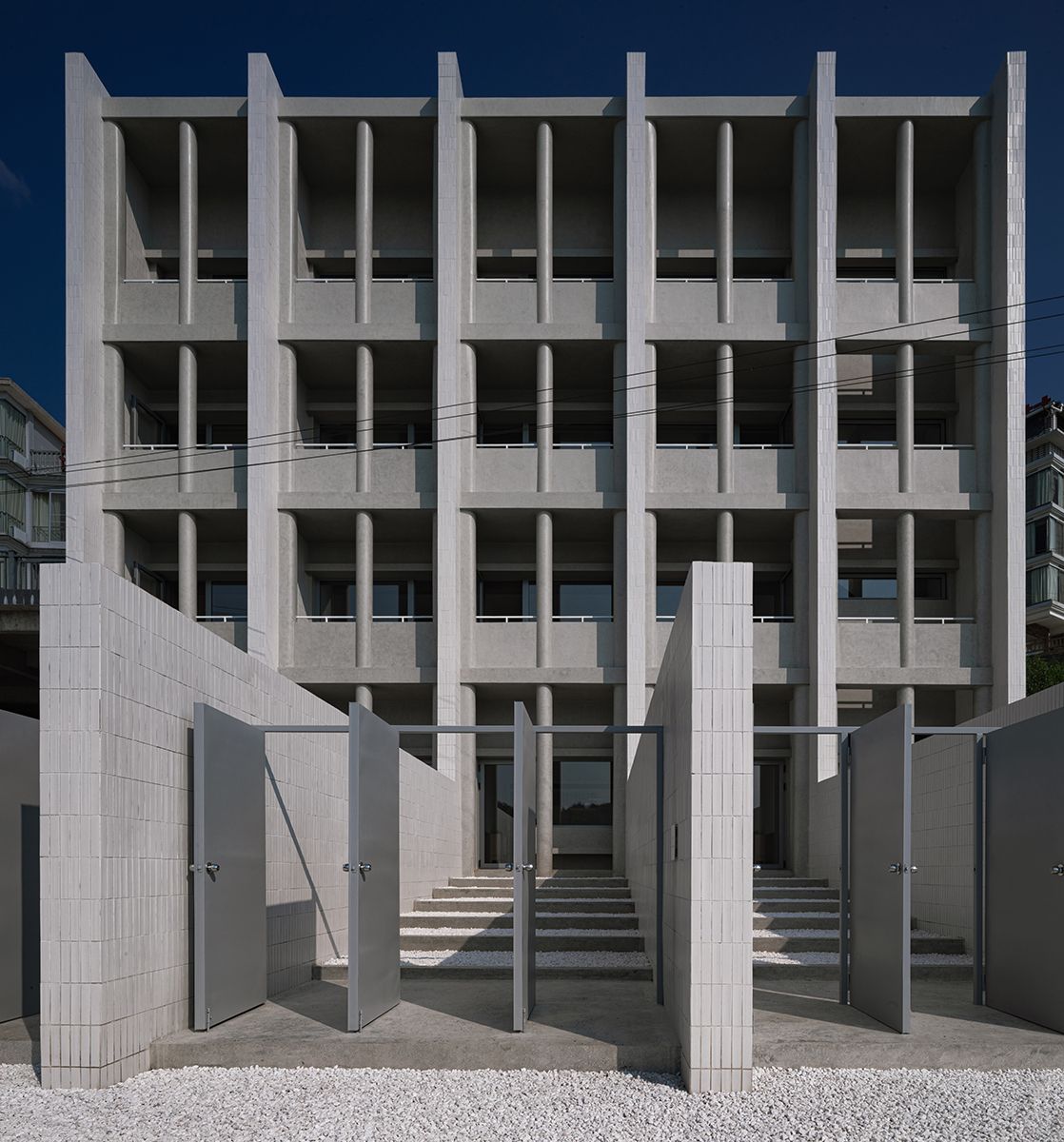 facade | 立面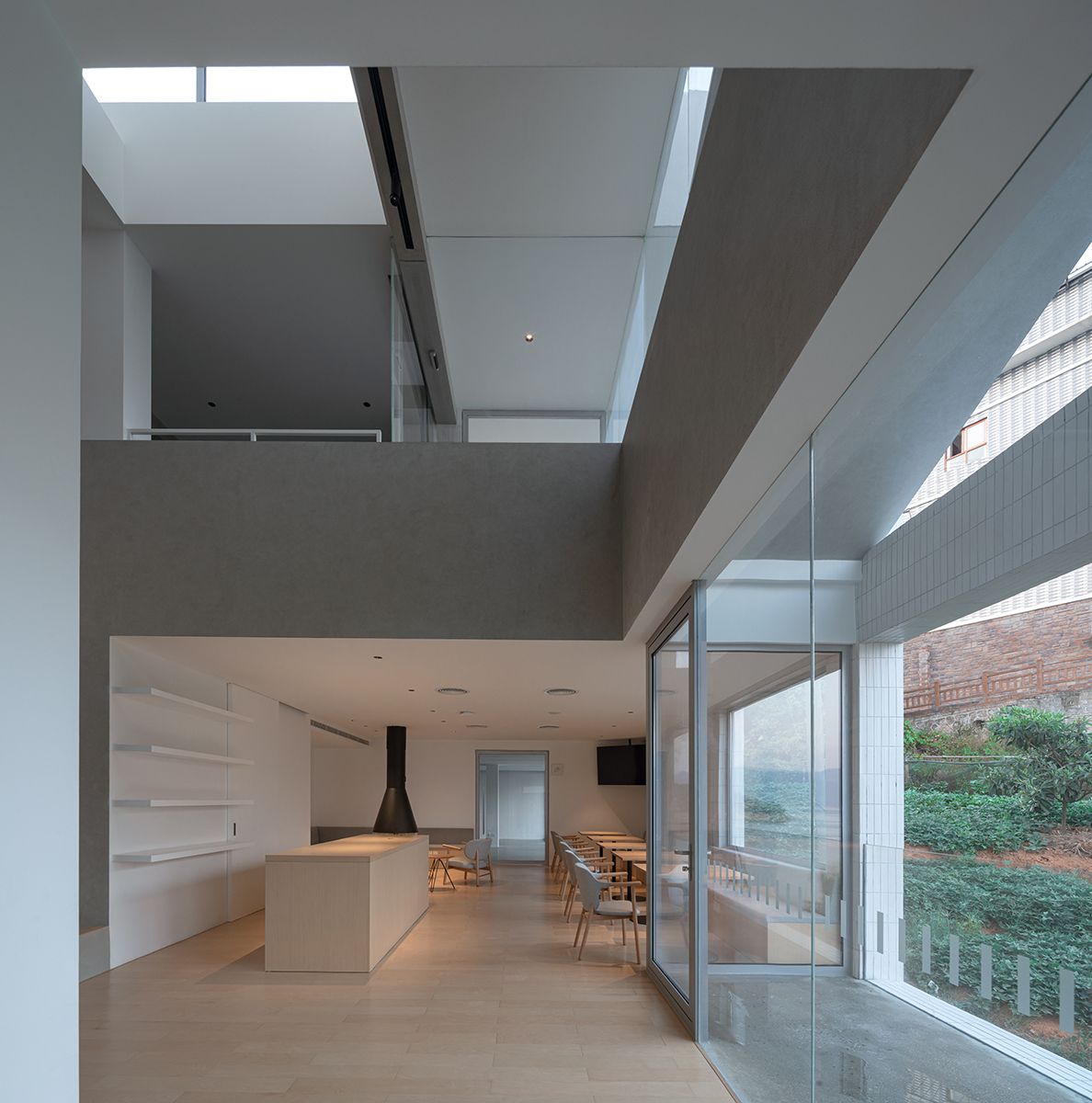 restaurant | 餐厅
shared space | 共享空间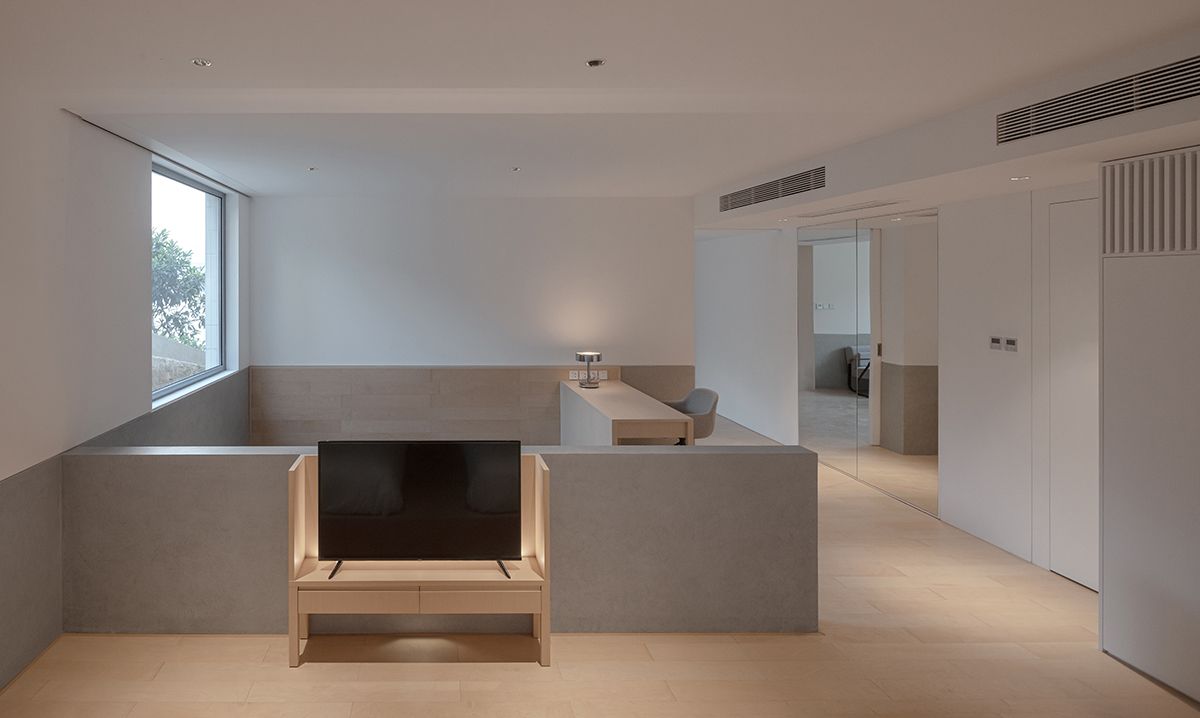 suite room | 套房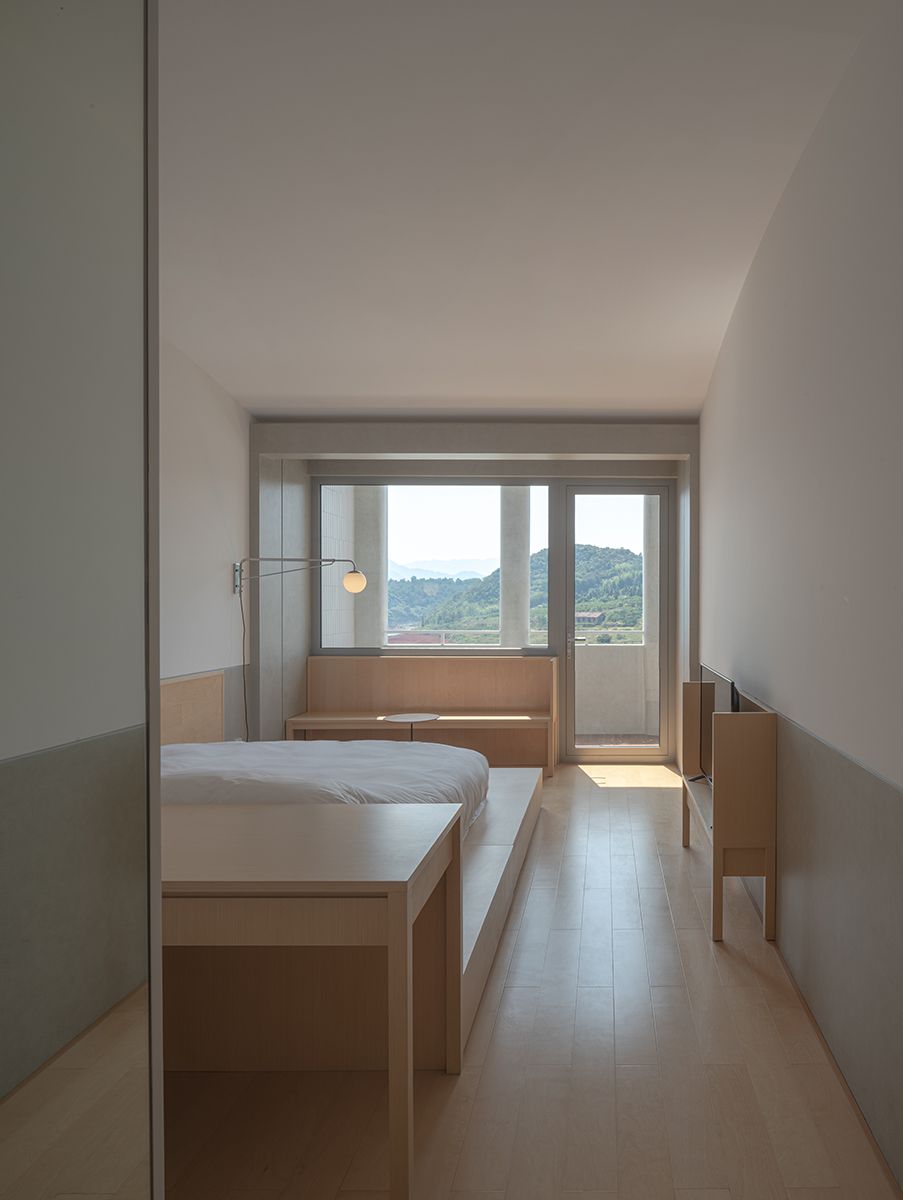 standard room | 标准客房